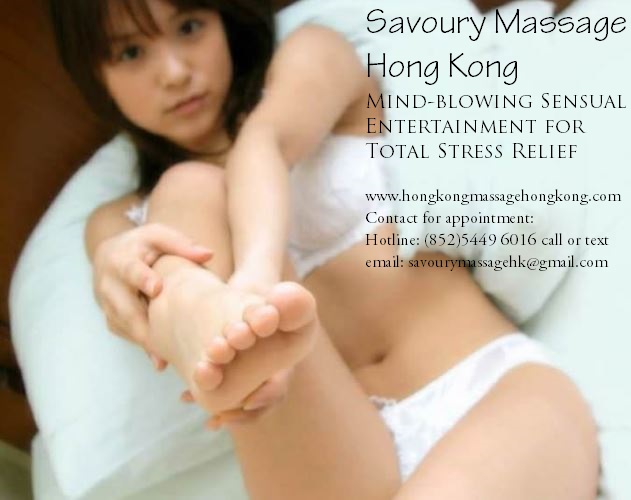 We Are Savoury Smooch!
Visit us at http://hongkongmassagehongkong.com/
Insurance agent, nail artist, divorced shipping clerk, kindergarten mistress, university dropout, craft shop owner, apprentice hairdresser, part-time magazine editor, and massage therapists…we are a bunch of seemingly unrelated people, but for the same aspiration that we share, we are here together as a team to spread the gospel of erotic savoury.
It is the daily boredom of rat race and the disillusion with moral hypocrisy that we feel sorry for. Albeit a small, minority voice in this secular world, we vehemently and passionately want to share by serving, via this service platform "Savoury Massage Hong Kong". Life is still a many splendor thing, as you start recognizing and seeking to fulfil your most basic need – the need for uninhibited erotic intimacy as has long been enunciated in Maslow's hierarchy.
We are not a masseuse agency, and definitely no massage parlour – so please do not ask for incall. Although most of us are serving on a part-time basis, all of us have received professional training in sensual and tantra massage modules, and have possessed sufficient field experience enough to provide every client a confident and breath-taking performance. Though as a loose-knitted co-operative we are highly passionate in presenting to you, after a long day's work, our selected repertory of lustful entertainment and erotic dessert, all purported to realize your wildest imaginations and to alleviate your libidinal anxiety. We take pride of what we do, and we love to share the joy of ecstasy.
Although our service focus is erotic entertainment and tantra massage, not on therapeutic massage treatment, we do have a few members of us serving as professional and experienced therapeutic massage therapists. If you wish to be served by a professional therapeutic massage therapist, please do let us know while arranging the appointment. It will be on first-come-first-serve basis.